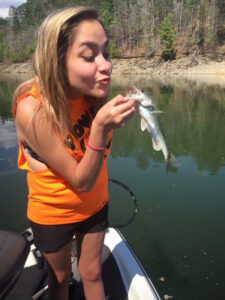 Tashina Shaylee Welch Miller, 23, of Robbinsville, passed away Thursday, Nov. 28, 2019 at Duke University Hospital.
She was born in Buncombe County to Freeman Welch of Coleman, Fla. and Lynn Welch and Benny Smith of Murphy. Tashina was a homemaker.
In addition to her parents, she is survived by her husband, Brian Miller; two sons, Brian Miller Jr. and Landen Miller; two brothers, Dalton Welch and Ryan Garrett; three sisters, Sarah Welch, Justice Welch, and Chantel Garrett; nieces, Iva Welch, Rory Wachacha, LaikLynn Palmer, Hadley Welch, and Ollie Bradley; and one nephew, Dwayne Wachacha.
Funeral services will be held at 12 p.m. on Thursday, Dec. 5 at the Townson-Rose Funeral Home Chapel in Murphy. Pastor Thomas Camacho and Pastor Bo Parris will officiate. Burial will be in the Little Snowbird Baptist Church Cemetery in Robbinsville. Pallbearers will be Freelin Welch, Reggie Welch, Dave Jumper, Corey Jumper, Jake Smith and Paul Smith.
The family will receive friends from 6 p.m. to 8 p.m. Wednesday, Dec. 4 at the Townson-Rose Funeral Home in Murphy.
You may send tributes to the Miller family at www.townson-rose.com
Townson-Rose Funeral Home is in charge of all arrangements.
You may send tributes to the family at www.mem.com