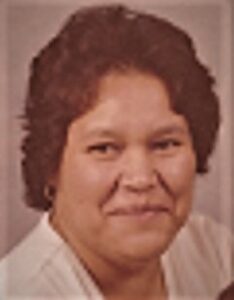 Linda (Luc) Smith Raby, 69, of Cherokee, passed away on Monday April 9, 2018 at Mission Hospital in Asheville following a brief illness.
Linda was the best cook around according to her kids and grandkids.  She loved her grandchildren with all her heart and soul and would do anything for them.  She loved her sisters and her church family very much.  She is now with her love of her life, JD, forever and always.
Linda is survived by her children, James Austin Raby (wife Paislee) and Michelle Lynn Raby (husband Shane Davis); 14 Grandchildren; three great grandchildren; sisters, Joan Henry, Becky Bridges, Nancy Smith, and Connie Cabe; special friend, Joletta Crowe; and many nieces and nephews also survive.
She was preceded in death by her husband, JD Raby; her parents, Charles Smith and Elma Arch Smith; one brother, Delbert Smith; and sisters, Osceola Smith, Jo Lou Bradley, and Fancheon Elders.
Visitation will be held on Wednesday, April 11 from 7 – 11pm at the Yellow Hill Baptist Church.  Funeral services will be held on Thursday, April 12 at 1pm at the Yellow Hill Baptist Church.  Pastor Foreman Bradley will officiate.  Burial will follow at the Bethel Cemetery.  Pallbearers will be Tony Cabe, Tommy Cabe, Terrence Cabe, Bob Bradley, Dean Bradley, and Jacob George.
Long House Funeral Home is assisting the Raby family.