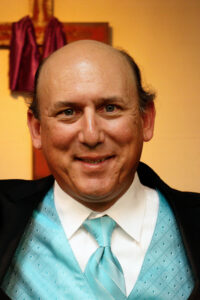 John Michael "Mike/Dobbs" Arkansas, age 57, passed away unexpectedly Thursday, Sept. 7, 2017 at Mission Hospital.
Born in Asheville, he was the son of Marjorie Yoder Arkansas of Cherokee and the late John Phillip Arkansas. He was the grandson of Phillip and Kate Arkansas of Cherokee and Phillip and Nellie Yoder of Linville.
Mike was a graduate of Cherokee High School and attended Mars Hill College. Mike was a High School All-American as a baseball pitcher and played on a championship basketball team at Cherokee High School. He was a power lineman for more than 30 years and considered helping others in this way his calling in life.  Mike drove an 18-wheeler for a few years and loved telling stories about his travels.
Mike enjoyed playing guitar and singing. He loved meeting new people and never met a stranger. Mike will be remembered for his easy going nature and love for fun. He was kind and had a great sense of humor. Mike liked to tell stories and jokes.
He is preceded in death by his older brother, Phillip Evans Arkansas. He is survived by sisters, Regina Swimmer and her husband Eddie Swimmer, Ginger Arkansas, Kimberly Arkansas, Angelena Arkansas, and Carmen Nations and her husband Clay Nations. He is also survived by brothers, Steven Arkansas, and Martin Arkansas and his wife Galilee.  He has many nieces and nephews that he loved dearly.
The funeral service will be held on Sept. 15 at the Church of Jesus Christ of Latter Day Saints in Whittier.  Viewing will be at 11am and funeral service will begin at noon.
Memorial donations in lieu of flowers may be made to the Cherokee Children's Home. PO Box 507 Cherokee, NC 28719. Donations can also be made via Paypal at cherokeechildrenshome.com.