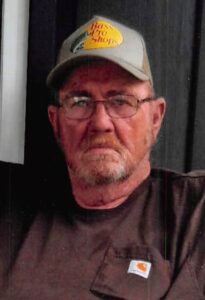 Dennis Reagan, age 69 of Whittier, passed away unexpectedly Tuesday, May 30, 2017. He is the son of the late Candler and Nellie Sue (Hipps) Reagan. He was married for 43 years to his wife, Michele Reagan.
He enjoyed hunting, fishing and tending to his garden. He was an avid bird watcher and loved being out in nature. Dennis was a family man and enjoyed spending time with them and he never met a stranger.
In addition to his wife, he is survived by one daughter, Jessica Rowland and her husband Darrell of Asheville; three grandchildren, Dakota Johnston, Levi Rowland and Lexi Rowland; one sister, Karen Gibson and husband Claude of Whittier; many nieces and nephews; and a beloved cat, Gracie.
Funeral services will be held Saturday, June 3 at 1pm at Olivet United Methodist Church with Rev. John Ferree officiating. The family will receive friends one hour prior to the service at the church. Burial will follow the service at Reagan Family Cemetery.
Appalachian Funeral Services are handling arrangements.