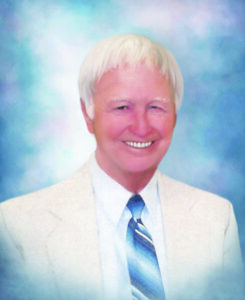 Earl Payne, age 93, of Turtletown, Tenn., passed away Sunday, May 29, 2016 in Copperhill, Tenn.
He was born in Cherokee County, NC to Isum and Estie Taylor Payne. Earl was a member of the Eastern Band of Cherokee Indians and was an original Baker Enrollee. He was a member of Turtletown Baptist Church. Earl loved camping and family gatherings. He retired from the Naval Ordnance Lab and Test Facilities in Fort Lauderdale, Fla. Earl received the Civilian Distinguished Service Medal. During WWII, Earl was involved in the testing of mines, rockets and torpedoes in the Hiwassee Dam community.
In addition to his parents, he was preceded in death by his first wife, Hazel Horton Payne; brothers, Walter, George, Harvey, Carson and Charlie; and sister, Sara Anschutz.
He is survived by his wife, Betty Kate Dockery Payne;  one son, Paul Terrance Payne and wife Brenda of Hixson, Tenn.; four step-daughters, Kathy  Bittner and husband Robin of Eagles Springs, NC, Karen Hunt and husband Michael of Douglasville, Ga., Pamela Beaver of New Ellenton, SC and Patricia Beaver of Lebanon, Tenn.; two brothers, Willis Payne and Virgil Payne; one sister, Evelyn Herndon; two grandchildren, Daniel Payne and Emily Rinker and husband Cristian; four step-grandchildren, Katie Melcher, Matthew Hunt, Kimberly Cox and Kami Hunt; one great grandchild, Samuel Rinker; seven step-grandsons, Malachi Cox, Lucas Hunt, Isaac Cox, Eli Hunt, Jeremiah Cox, Deacon Cox and Finn Hunt; and several nieces and nephews.
A Celebration of Life will be held at 1:30pm on Thursday, June 2 at the Townson-Rose Funeral Home Chapel in Murphy, NC. Rev. Doug Payne will officiate.  The family will receive friends from 12-1:30pm on Thursday.
In lieu of flowers memorials may be made to the American Heart Association, 4217 Park Place Court, Glen Allen, VA 23058.
You may send tributes to the Payne family at www.townson-rose.com
Townson-Rose Funeral Home is in charge of arrangements.