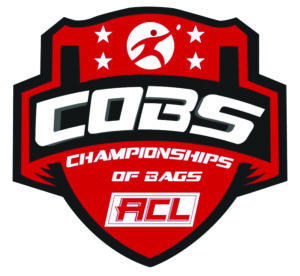 The American Cornhole League's 2016 Championships of Bags (COBs) will be held at Harrah's Cherokee Casino Resort in Cherokee on July 21-24.  The four-day event will take place in the Event Center and have a minimum guaranteed prize pool of $50,000.
Stacey Moore, director of the ACL, says, "We are thrilled to bring COBS 2016 to Harrah's Cherokee Casino Resort. The Event Center is going to be an amazing venue for all the players and spectators. In addition to the largest guaranteed prize pool in the sport, we are introducing new tournaments and opportunities for players of all skill levels to come out, have fun and compete."
The event is open and free to spectators and features a $25,000 Singles Championship, $12,500 Doubles Championship and a $12,500 Crew Cup. Other tournaments include: Women Singles, Seniors (Singles and Doubles), Blind Draw, Skill Level Groups and qualifying events held across the country. Players can participate in local leagues and tournaments for points to qualify in advance for one of the tournaments or receive discounts to final qualifier tournaments and pre-registration tournaments.
Leading up to the Main Event, Harrah's Cherokee Casino Resort will host a Qualifying Series for players to earn points and automatic bids into the big cash tournaments.
March 26
April 23
May 21
June 11
Info: www.iplaycornhole.com/cobs, info@iplaycornhole.com
– Harrah's Cherokee