Warner Bradley, 79, of Whittier, passed away Monday afternoon, April 7, 2014 at Tsali Care Center in Cherokee. A native and lifelong resident of Jackson County, he was the son of the late Lessie Bradley.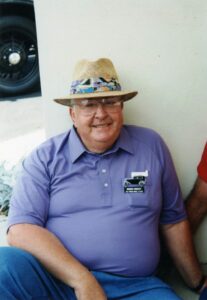 Warner was a veteran of the US Marine Corp, a proud Shriner (Mason), and served on the board of Jackson County DSS. Warner was also Chairman of the Board of Directors of the Qualla Fire Department. He was a member of The Old Timer's Model A Car Club as well as the President of the Campground Cemetery Board. He was a lifelong businessman and auctioneer and was most proud of his community and loved his family and neighbors.
His is survived by his wife of 51 years, Carolyn Owle Bradley; three daughters, Lisa Moore and husband Kent of Whittier, Angie Bradley of Cherokee, and Beth Greene and husband Duke of Whittier; five grandchildren, Michael Moore, Matthew Moore, Emily Wegenka, Corey Greene and Bradley Greene as well as three great grandchildren.
Funeral Services will be 2pm on Thursday, April 10 in the Chapel of Appalachian Funeral Services with the Rev. Mike Moore officiating. Family will receive friends on Wednesday, April 9 from 5-8pm at Appalachian Funeral Services. Military graveside rites will be held by Steve Youngdeer,  American Legion Post 143 at Campground Cemetery in Whittier. Honorary pall bearers will be drivers of antique cars.
In lieu of flowers, donations may be made to the Qualla Fire Department, P.O. Box 303, Whittier, NC 28789 or Campground Cemetery, 201 Martin Road, Whittier, NC 28789.
An online registry is available at www.appalachianfuneralservices.com